Last weekend –  at the very height of Storm Dennis –  in 50mph wind and driven rain , we somehow managed to complete the planting of 1,000 hedge plants on the farm. 
This is the continuation of a long term personal project of ours to re-instate hedgerows across many parts of the farm.  It's in most part an ecological initiative, but also partly intended to restore some of the farmland to a more traditional appearance that was lost during the last century. All the plants are native British species that are already present in our existing hedgerows. More hedge planting will follow next winter and a later phase of this project will feature re-establishing some additional woodland areas on the farm.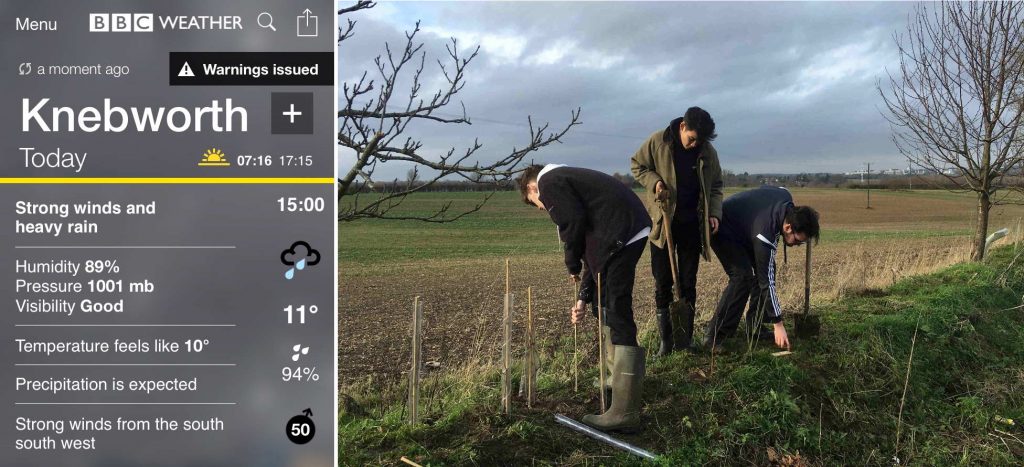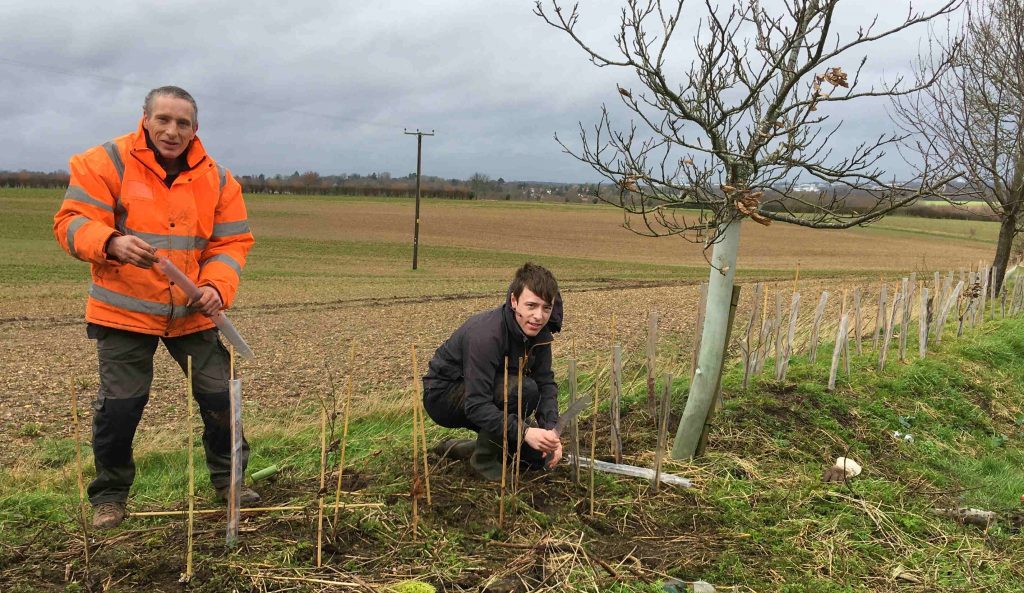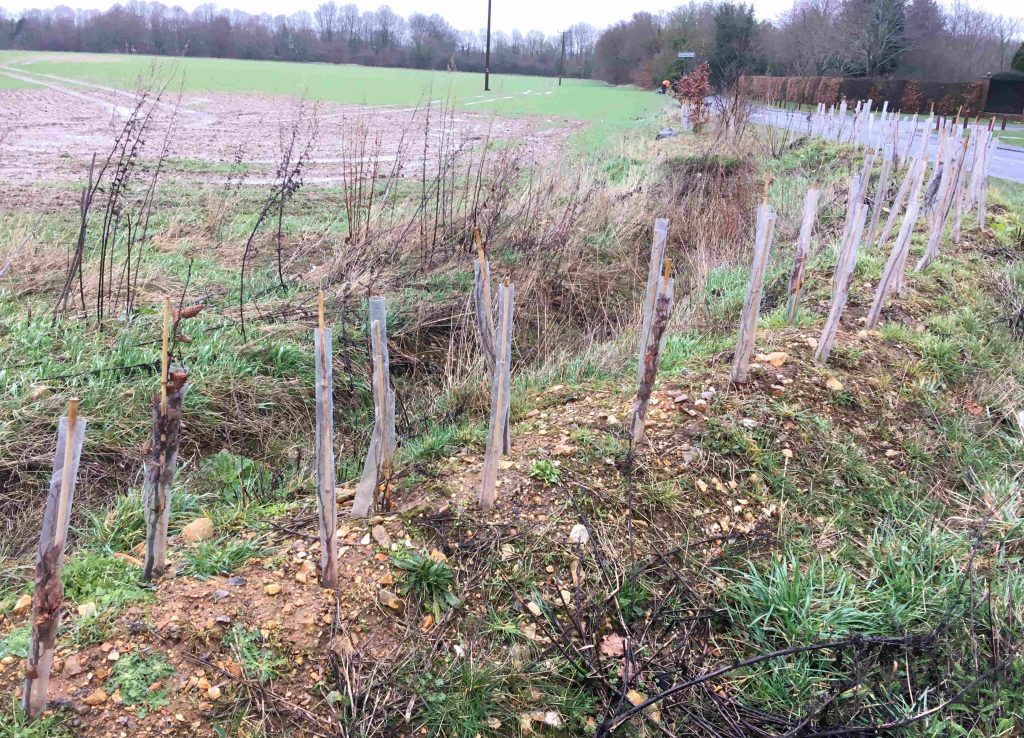 We wanted to thank some of the friends who have helped with other recent hedgerow planting sessions. Thankyou to Max, Christian and Joe for their hard work in difficult weather and mud before Christmas.  Special thanks to Bob and Robert – both local – for putting in the hours with us this weekend despite everything that the extreme weather could throw at us.  We also really appreciated the various local dog walkers who stopped to say hello and offer their best wishes.